600 amp RXV and ICON Controllers with on-the-fly dash mounted programmer
$1,000.00
*with FREE Shipping*
TAC2 Controller Features:
600 amp controller
Regenerative Braking
Molex waterproof connector
Thermal protection
Under voltage protection
Plug & Play installation
Rollback protection
Variable speed control
Variable regen control
Variable accelereation rate
Shipping Info
Shipping, handling and replacement insurance rates for golf cart motors shipped within the 48 contiguous states:
Transit Time From:
Steen Products, Inc. / Plum Quick Motors
10590 Tillman Steen Rd.
Fort Mill, SC 29707
Business Hours: 9am-5pm Monday-Friday
Phone: 803-548-7205
(Please when you call . . . Call once and leave one message. We will get back with you as soon as possible. Thank You.)
Email: 
PlumQuick Sales:
PlumQuick Office:
Zone Rates:

Zone 1 - $60.00
Zone 2 - $65.00
Zone 3 - $70.00
Zone 4 - $75.00
Zone 5 - $80.00
Map of estimated transit time* for motors shipped within the 48 contiguous states: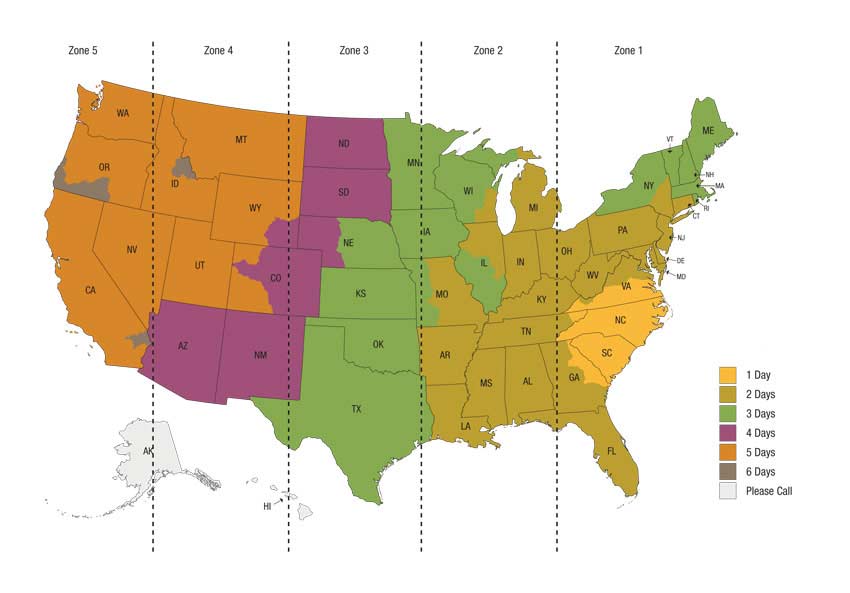 * Published transit times, in business days, are subject to change. Days indicated in color key are business days.
Satisfied Customers
"Over the past two years I have purchased two golf carts from Don Jenkins with the PQ Motor and one with the Center Console w/gear shift; I have been most pleased and recommend to anyone with a cart."— Noel Crick -
Downloadable Documents:
Please right-click and save the links below to your computer to print.