Remove Regen Braking on a Club Car Regen I and/or Regen II Cart.
Simply unplug the motor speed sensor.
Note: This will not work on Club Car IQ carts
Resetting the Onboard computer "OBC"
Series Carts:
1. Disconnect pack positive and pack negative connections.
2. Put cart in reverse.
3. Hold accelerator pedal all the way down until reverse buzzer stops.
4. Reconnect power.
Sepex Carts:
1. Flip tow/run switch to tow.
2. Disconnect pack positive and pack negative connections.
3. Wait 10 to 15 minutes.
4. Reconnect power.
5. Flip tow/run switch to run.
DS IQ and/or Precedent IQ Speed Sensor Test
In 2002 Club Car came out with what they called the IQ system. It consists of a shunt wound motor/controller combination much like the older Regen 1 and Regen 2 (PowerDrive Plus) carts. All DS IQ cars have a serial number prefix of "AQ" All Precedents are equipped with either the IQ or Excel system. The Excel system functions very similar to the way the IQ system does so this information applies to them as well. If you have a Regen 1 or Regen 2 cart you can simply unplug the speed sensor and eliminate regenerative motor braking. However, with IQ or Excel systems if you unplug the speed sensor this puts the cart into "limp-mode" and will not allow the cart to run full speed. Also, if the magnet is broke and/or the speed sensor is bad the cart will go into "limp-mode".
Symptom: Cart starts out strong and immediately slows down to around 8 mph.
Speed Sensor Test Procedure:
Make sure the car isn't in sleep mode. This can be accomplished by driving the cart a few feet. Just make sure the cart is running. With F&R Switch in either of the three positions, and Tow/Run switch is in the Run position, push the cart manually to simulate a cart roll-away. The "Roll-Away" braking feature will attempt to slow the cart to keep it from rolling away. This will be accompanied by a series of beeps from the reverse buzzer while the cart is slowing down. If the cart pushes freely with no resistance this will let you know that there is no communication from the cart speed sensor to the controller. This means you have a speed sensor failure and it needs to be replaced.
There are two different motors used on these carts and each have a different speed sensor.
GE motor which is Gray in color and has a speed sensor that snaps into the end cap.
AMD motor which is black in color and has a speed sensor that is held on with 2 screws and looks like a "Top Hat".

Plum Quick Motors; Raging Bull & Rhino for lifted Club Car IQ installation adjustments >>
Speed magnets:
Stock magnets for Club Car IQ, Excel carts, EZ-GO 36/48 volt PDS carts and Yamaha G19, G22 and G29 carts are 8 pole. A proper speed magnet should be half count or less.
To get the same result as a high speed magnet for Club Car Regen 1 and Regen 2 carts, simply unplug the speed sensor. Note: You can't do this on the IQ and Excel controller carts.
Club Car GE magnet:
Club Car AMD magnet:
EZ-GO PDS magnet:

Stuck Motor Removal:
First, I would recommend spraying Blaster spray between the motor case and rear end housing. Let this sit overnight and try again the next day to remove the motor.

If this doesn't work then move on to the next procedure.
Take the rear end out of the cart. Take the tire off the rear end on the same side the motor slides off the rear end spline, take the brake drum off, flip the brake drum around backwards and tighten the lug nuts snug enough to hold the drum to the axle, this is to protect the wheel studs. Lift the rear end up around 2 feet off the ground with the motor facing down and have someone cradle the motor. Drop the rear end squarely down onto a concrete surface. You might have to repeat this process a couple times before the motor drops off. The person cradling the motor should catch the motor during this process as to not damage the motor by hitting the concrete floor.
Causes of a Surging EZ-GO Electric Golf Cart
* One or more batteries in the battery pack may be failing. Identify the bad batttery or batteries and replacing it can resolve the issue. Sometimes, it may be a faulty, loose or dirty battery connection that needs to be corrected.
*There is a problem with the signal sent to the throttle because of water in the ITS due to a crack in the throttle sensor. Fixing this will resolve the problem.
*There is a sunken contact in the F&R switch. Replacing this F&R switch will correct this.
*There is a loose or dirty connection to the solenoid, F&R switch or motor. Tightening these connections or cleaning them as required may help.
*The controller has started failing and a replacement should solve this problem.
*The wiring between the ITS box and the controller is either moist or corroded. Removing the old wiring and rewiring may fix the issue.
*The cables on the solenoid have become faulty. Consider replacing all the cables to the solenoid and F&R switch.
Series Forward and Reverse Switches:
Club Car 36/48 Volt Heavy Duty F&R Switch.



EZ-GO 36/48 Volt Heavy Duty F&R Switch.


48 Volt Forward and Reverse Contactor:




36/48 Volt Heavy Duty Solenoid:






Difference between Series and regen motors:

Club Car V Glide:

EZ-GO ITS Throttle Settings:

Onboard Computer (OBC) Stud:

OBC Stock Wire:
You can leave the stock 6 ga. wire running through the OBC and simply route a larger gauge wire around the OBC.
Battery Capacity charts:





How to Series or Parallel Batteries:

Curtis 1268 Harness connection:
Harness connection for BLACK IQ controller cart

Harness connection for Gray Excel controller cart

Harness connection for White Excel controller cart
Note: Find any wiring diagram on Google.
Type in whatever you're looking for.
See Example below:
Shipping Info
Shipping, handling and replacement insurance rates for golf cart motors shipped within the 48 contiguous states:
Transit Time From:
Steen Products, Inc. / Plum Quick Motors
10590 Tillman Steen Rd.
Fort Mill, SC 29707
Business Hours: 9am-5pm Monday-Friday
Phone: 803-548-7205
(Please when you call . . . Call once and leave one message. We will get back with you as soon as possible. Thank You.)
Email: 
PlumQuick Sales:
PlumQuick Office:
Zone Rates:

Zone 1 - $60.00
Zone 2 - $65.00
Zone 3 - $70.00
Zone 4 - $75.00
Zone 5 - $80.00
Map of estimated transit time* for motors shipped within the 48 contiguous states: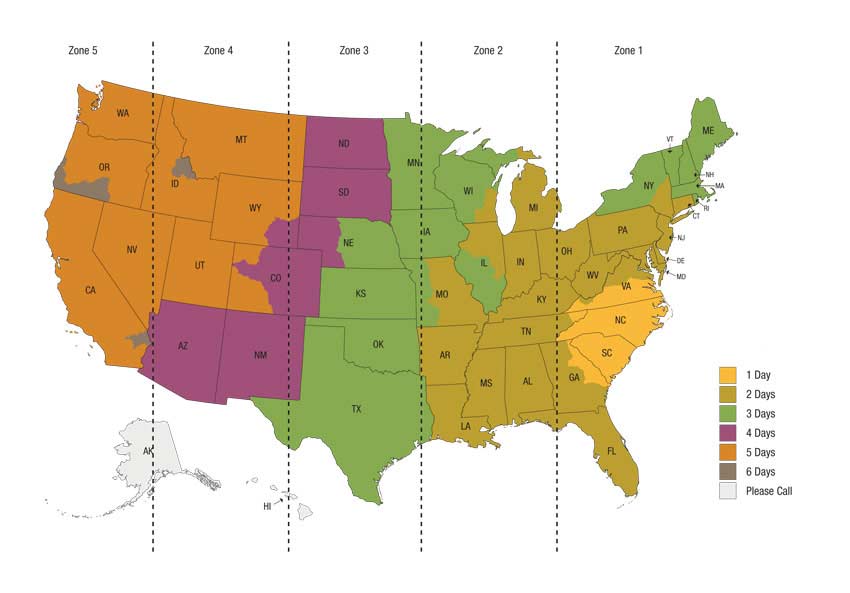 * Published transit times, in business days, are subject to change. Days indicated in color key are business days.
Satisfied Customers
"Over the past two years I have purchased two golf carts from Don Jenkins with the PQ Motor and one with the Center Console w/gear shift; I have been most pleased and recommend to anyone with a cart."— Noel Crick -
Liability Statement:
The purchaser understands that it is the duty of the purchaser to comply with, and insure compliance with, all necessary safety requirements and agrees to indemnify and hold harmless Plum Quick Motors of any and all liability, direct or indirect, arising from the use or misuse of the merchandise or any other action related to, or incidental to, the merchandise purchased by the purchaser.
The purchaser agrees to allow no individual under the age of majority to operate or otherwise use the merchandise purchased from Plum Quick Motors.
Purchaser agrees to indemnify and hold harmless Plum Quick Motors from any claims of third parties, whether authorized by purchaser or not, arising from, related to, or incidental to this contract or the merchandise purchased pursuant to this contract. Any warranties made by Plum Quick Motors pursuant to this contract may not be transferred to third parties.
Return Policies:
Merchandise cannot be disassembled or damaged by incorrect installation. Plum Quick will NOT be liable for any cost of service calls, installation, alleged harm, both personal and materially and/or any damages from the installation of our products. All returns are subject to a 25% restocking fee regardless of reason for return.
Special order custom motors are non-returnable.
If you order a custom motor and receive the wrong motor as a result of misinformation on your part, it cannot be returned.