Be an Informed Consumer
Note: A great deal of time and research has been done to make the Plum Quick Motors website the most informative as possible. We offer information for your consideration in building an/or troubleshooting your cart.
If you call our shop and get different information, always refer back to the website! We can make mistakes and at the end of the day it's your choice to use or not to use the provided information and/or advice.
Plum Quick Motors shall not be held liable for any information and/or advice you choose to use.
Be an informed consumer. Always research to make sure you're receiving the proper information for your project . . . . That's on you the consumer.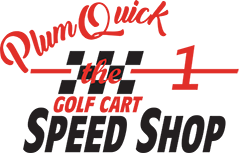 Other ways to contact us
Mailing Address:
Steen Products, Inc. / Plum Quick
10590 Tillman Steen Rd. Fort Mill, SC 29707
Business Hours: 9am-5pm Monday-Friday
Phone: 803-548-7205
(Please when you call . . . Call once and leave one message. We will get back with you as soon as possible. Thank You.)
Email:
Downloadable Documents:
Please right-click and save the links below to your computer to print.