Black Widow Electric Golf Cart Motors
Designed for 48 Volt EZ-GO Series Carts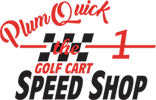 Black Widow Electric Golf Cart Motors
Winter Sale Coupon Code: 25
Designed for 48 Volt EZ-GO Series Carts
Standard Shipping to the 48 continuous United States Only!
These custom hand built motors usually take 4 weeks to build from order date. Full credit card payment is required to start the motor build.
New Custom Built Motor, Class H Motor Rating, High Performance Brushes, High Torque EZ-GO 48 volt Series 19 spline 15 HP, Speed 18-20 mph (estimated) and added 60% more torque with stock controller, standard height tires, flat terrain and a good quality battery pack.
High Torque Motor measures 10 1/4" long*
These custom hand built motors usually take 4 weeks to build from order date. Full credit card payment is required to start the motor build.
*Note: South Carolina residents add 8% for sales tax*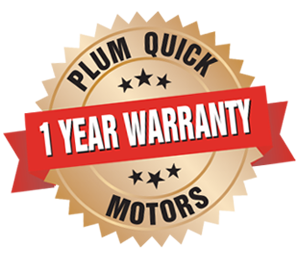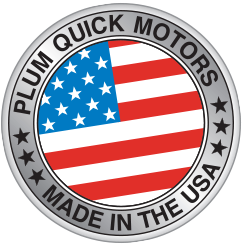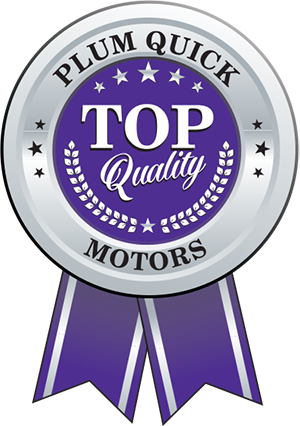 Plum Quick Motors is the World's leader in Golf Cart Performance, we build the most powerful DC Electric motors and we have the World's Fastest Golf Carts to prove it! You need the right components to go with your Custom Built High Performance Motor.
If your cart is equipped with a lift kit and taller tires it is recommended that you upgrade to a Higher amp Controller. We've listed a few different brand controller options below. Add an additional 50% more torque with a 600 amp Series Controller. 
*Alltrax SR controller EZ-Go/Club Car/Yamaha*
*600 AMP SR* $830.00
*500 AMP SR* $755.00
*400 AMP SR* $680.00
*300 AMP SR* $570.00
*NAVITAS TSX 3.0 DC Controller Kit EZ-Go/Club Car/Yamaha Series/Shunt*
*600 Amp w/OTF* $830.00
*440 Amp w/OTF* $680.00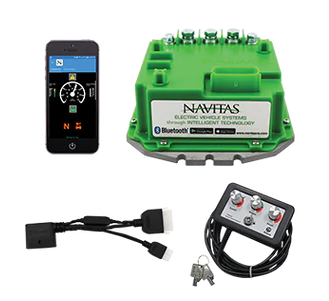 Note: With certain EZ-Go carts (1994-current) you'll need to make sure your ITS is set properly to insure you receive 100% throttle at full pedal.
Note: We like to make sure the plugger rod sticks out around an 1/8" to ensure 100% throttle.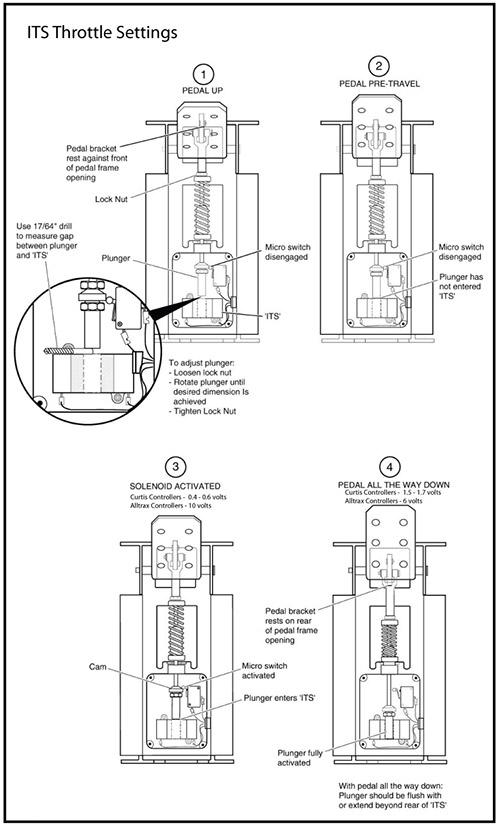 To maximize performance replace rear end fluid with high grade synthetic motor oil.
Please note: It is a must that you have a good quality battery pack. At Plum Quick Motors we only use the BEST and in our opinion Trojan batteries are the top of the line.
Always charge your cart after every use and never let your cart sit for over two weeks without charging the cart. Your stock charger will not cut back on after a charge unless you unplug the charger and plug it back up. Make sure your brakes are not dragging, you should be able to push and pull your cart with the brakes released on flat terrain. Also, make sure your tires are properly inflated to 25 - 30 psi.
Note: Installing your custom built motor:
Don't put a bumper into the motor coupler once you get it back from Plum Quick. The motor has been tested on a dyno machine and if it had a coupler bumper and/or needed a coupler bumper it was tested and determined at that point to use or not. As for installing the motor onto the rear end, wire brush the rear end output spline shaft, you can spray a light coat of white lithium grease and now slide the motor onto the rear spline shaft all the way until the motor housing bumps the rear end housing. Line up and tighten the motor bolts to secure the motor to the rear end housing.
Note: When connecting the motor cables back to the motor it is a MUST that you use two wrenches (one on the nut near the motor housing, so this nut will not turn and the second to tighten the nut that will hold the cable lug) as to not spin the motor stud during the tightening of the cable lug to the motor
Note: Motor rotation:
Once you put in your upgraded motor and it goes in forward with the switch in reverse or goes in reverse when the switch is in forward, simply switch out the S1 and S2 motor leads if it's a series cart or if it's a Sepex cart isolate the battery pack and switch out F1 and F2. Test drive the cart and everything should work fine. If you have issues then please give us a call @ 1-803-548-7205.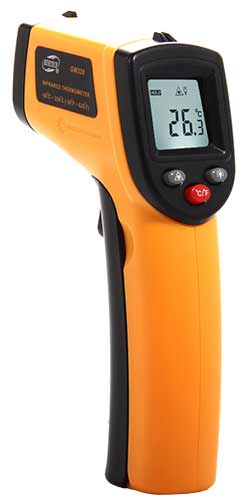 Note: Motor temperature is very important in the longevity of any motor. Plum Quick motors recommends that the customer monitors the motor temperature with an inexpensive Infrared Temperature Gun. Monitor the temperature on the painted motor case. Motor case temperature of 190 degrees F or lesss is best. Don't operate the cart with motor temperature above 190 degrees F as this can and will break down the winding and armature shellac causing a direct ground. To perform this test you can use a cheap $20 or less Infrared Temperature Gun.
All motors are guaranteed against defects in materials and workmanship for a period of one year from date of purchase from Plum Quick. All motors returned for repairs are subject to manufactures inspection and customer pays for shipping both ways.
Excluded from warranty are motors damaged due to the following. NO exceptions.
1. Stalling the armature (pedal depressed and wheels not turning).
2. Operating the motor under LOW or HIGH voltage conditions (running the motor on LOW battery pack or adding additional voltage to the motor).
3. Exceeding the R.P.M. limit of the motor (running FULL throttle going down steep hills, running motor full throttle with cart on jack stands).
4. Prolonged HIGH amp draw (towing, hauling heavy loads or climbing steep hills or inclines).
5. Using HIGH speed gears (high amp draw).
6. Running OVER 22" tall tires with stock controller (high amp draw).
7. No warranty on speed sensor or magnet for Sepex Motors
Stalling the Armature
Brush Arcing
Lifted Com bar
Over Revving
Shipping Info
Shipping, handling and replacement insurance rates for golf cart motors shipped within the 48 contiguous states:
Transit Time From:
Steen Products, Inc. / Plum Quick Motors
10590 Tillman Steen Rd.
Fort Mill, SC 29707
Business Hours: 9am-5pm Monday-Friday
Phone: 803-548-7205
(Please when you call . . . Call once and leave one message. We will get back with you as soon as possible. Thank You.)
Email: 
PlumQuick Sales:
PlumQuick Office:
Zone Rates:

Zone 1 - $60.00
Zone 2 - $65.00
Zone 3 - $70.00
Zone 4 - $75.00
Zone 5 - $80.00
Map of estimated transit time* for motors shipped within the 48 contiguous states: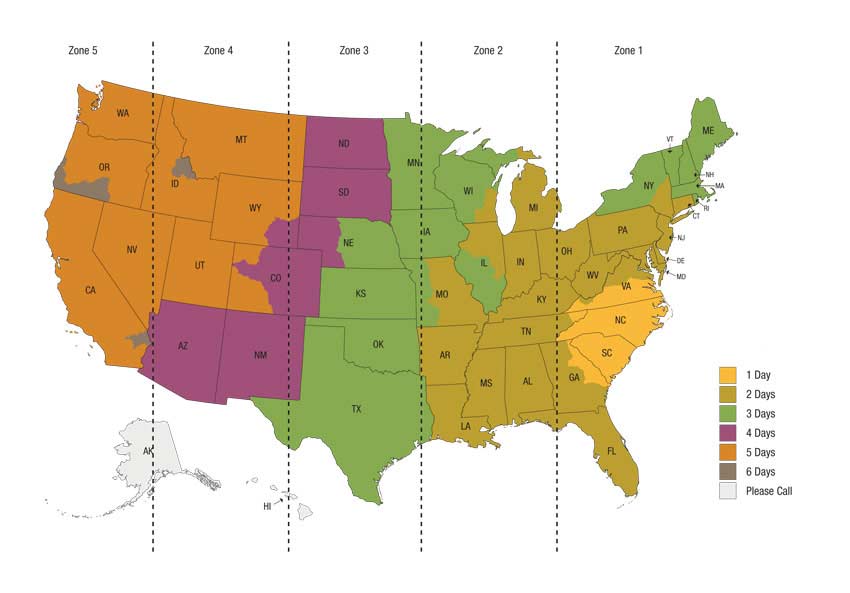 * Published transit times, in business days, are subject to change. Days indicated in color key are business days.
Satisfied Customers
"Over the past two years I have purchased two golf carts from Don Jenkins with the PQ Motor and one with the Center Console w/gear shift; I have been most pleased and recommend to anyone with a cart."— Noel Crick -
Liability Statement:
The purchaser understands that it is the duty of the purchaser to comply with, and insure compliance with, all necessary safety requirements and agrees to indemnify and hold harmless Plum Quick Motors of any and all liability, direct or indirect, arising from the use or misuse of the merchandise or any other action related to, or incidental to, the merchandise purchased by the purchaser.
The purchaser agrees to allow no individual under the age of majority to operate or otherwise use the merchandise purchased from Plum Quick Motors.
Purchaser agrees to indemnify and hold harmless Plum Quick Motors from any claims of third parties, whether authorized by purchaser or not, arising from, related to, or incidental to this contract or the merchandise purchased pursuant to this contract. Any warranties made by Plum Quick Motors pursuant to this contract may not be transferred to third parties.
Return Policies:
Merchandise cannot be disassembled or damaged by incorrect installation. Plum Quick will NOT be liable for any cost of service calls, installation, alleged harm, both personal and materially and/or any damages from the installation of our products. All returns are subject to a 25% restocking fee regardless of reason for return.
Special order custom motors are non-returnable.
If you order a custom motor and receive the wrong motor as a result of misinformation on your part, it cannot be returned.